The community behind The Universal Sea is fed up with the plastic epidemic and therefore we have been preparing the campaign 'Scream for CLEAN' in order to keep our work up. We need YOU to support us spreading our book: 'The Universal Sea – The art and innovation guide against the plastic epidemic' and to initiate more actions for Plastic-Free Water.
This is how it works:
Take your mobile phone.
Search for two of your friends who you would like to #screamforclean.
Get your camera ready.
Breath deeply in and make a video of yourself screaming for clean in public!
Publish the video on your social media with the #screamforclean and nominate your two friends to do it next. With the TITLE: Scream for Clean! Fight Plastic Pollution in Our Water and the TAGLINE: Show us your scream for clean and spread the word.
Don't forget to donate to our art and innovation project!
Sit back and watch #screamforclean go viral.
Help Us to Reduce Worldwide Crazy Plastic Consumption — It's Simple! Just one little click Donate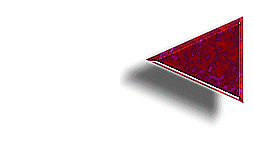 First here some facts about the Guide:
The Universal Sea – The art and innovation guide against the plastic epidemic is not only a manual for a smart plastic living but an opportunity to harness the power of art and bring every citizen of our world into action against the plastic epidemic.
We will showcase a range of visual art forms, as well as successful progressive initiatives. However, the book will also explore transferrable approaches and methods, which can be taken back into everyday life.
Our guide is both a practical and an aesthetic object, and we hope that you enjoy learning about the plastic issue, and how we might tackle it, as much as you enjoy its format and diverse features.
The book is the first of its kind in its attempt to bring together artists, as well as business leaders, scientific experts, and everyday people, to scrutinize and to solve the world's unsustainable use of plastic.
Read more about our fantastic guide HERE.
And secondly more about The Universal Sea project:
The Art and Innovation Project, which is co-funded by the EU, aims at establishing interdisciplinary forward-thinking collaborations between artists, innovators and change makers. For us, art is at the forefront of this project because we hope that art will inspire new and creative ideas and motivate people to become involved in the fight against the plastic epidemic.
Throughout the past year, the project involved 500+ artists and activists, 500+ business innovators, 40 scientific institutions, 13 universities, at 10 festivals, 15 exhibitions, reaching 5 million visitors from 50 countries and 6 continents!
Read more about The Universal Sea project HERE.
With YOUR donation we can make real change happen. The possibilities are endless with your support.
Let's start and do your Scream for CLEAN and Donate
Featured Photo by Cristian Newman